We appreciate feedback from our customers and enjoy seeing the success fishermen and women all over the country are having with Flashy Fish Lures. Today we would like to take a look back at some of the best Facebook posts some of you shared with Captain Steve and his followers during 2018.
"Hey Steve,
I wanted to let you know I just returned from Alaska and at the last minute I decided to take the lures I bought from you this past year (primarily for the Gorge) Salmon fishing this year up north has been difficult to say the least, with the worst sockeye run on record. The silvers were just starting to come in to the Kenai River when I arrived (it was even tough fishing for silvers this year too) I decided to try the Blue Herring and it wasn't long before I had a beautiful 10 pound silver. The next day I decide to try the Blue Tiger with the big yellow eye while standing in the exact same spot in the river. I caught another silver just short of 11 pounds. I suspect I would have done better had I been in a boat but this was just standing in the river with waders. I noticed that some of your lures you have rated and others you have not. Planning another trip up north next year…would it be possible for you to send me in chronological order which lures you would use for Kings, Reds and Silvers? (Not sure yet when I will be going). Then I can order a few more before I go. And if you have any others you would like me to try as a test, I would be happy to do so and report back. Thanks very much, "
Malcolm Tasker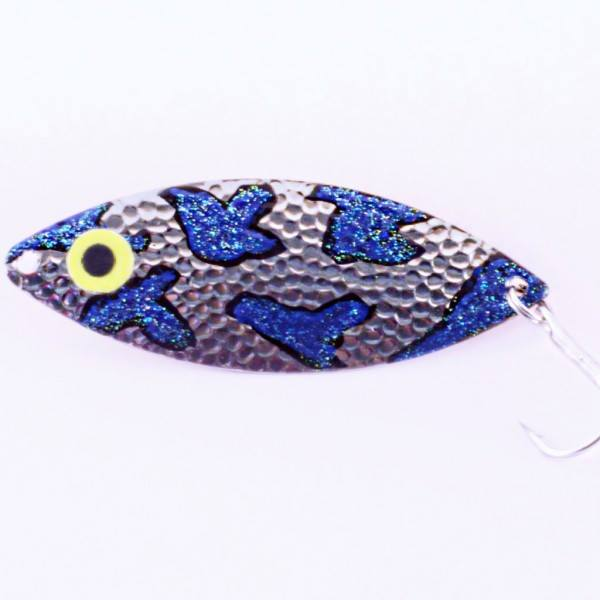 July 7th, 2018
"Steve, We made it to the gorge this morning. Your lures didn't disappoint."

Thanks for the help.

Jeff B. Palmer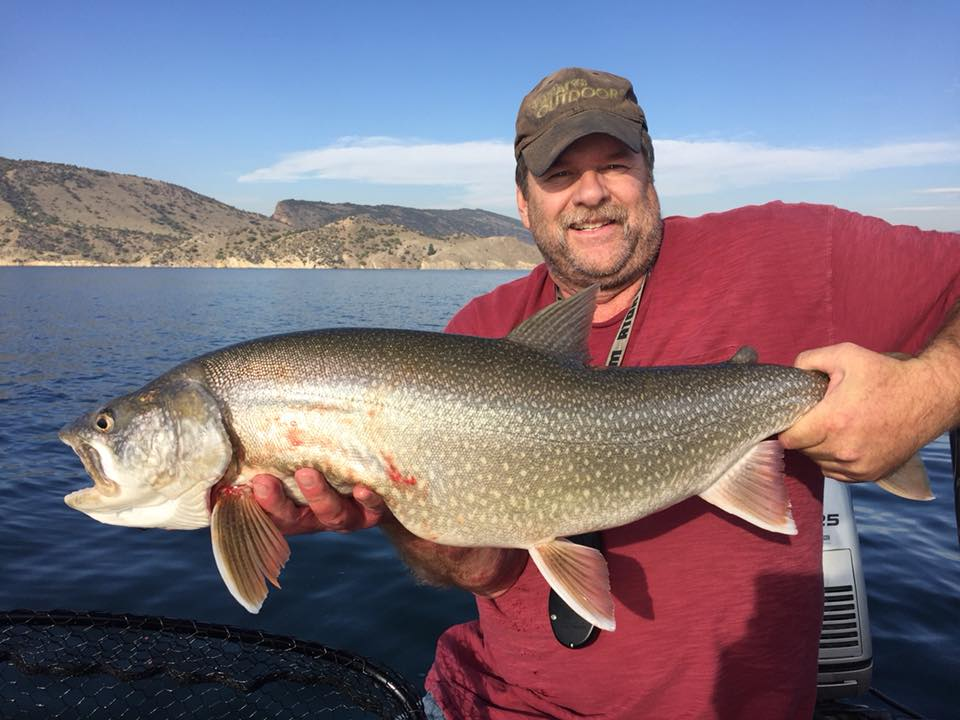 September 1, 2018
"Yesterday's catch and today's catch all caught with your lures. Thanks!!"
Nancy Winder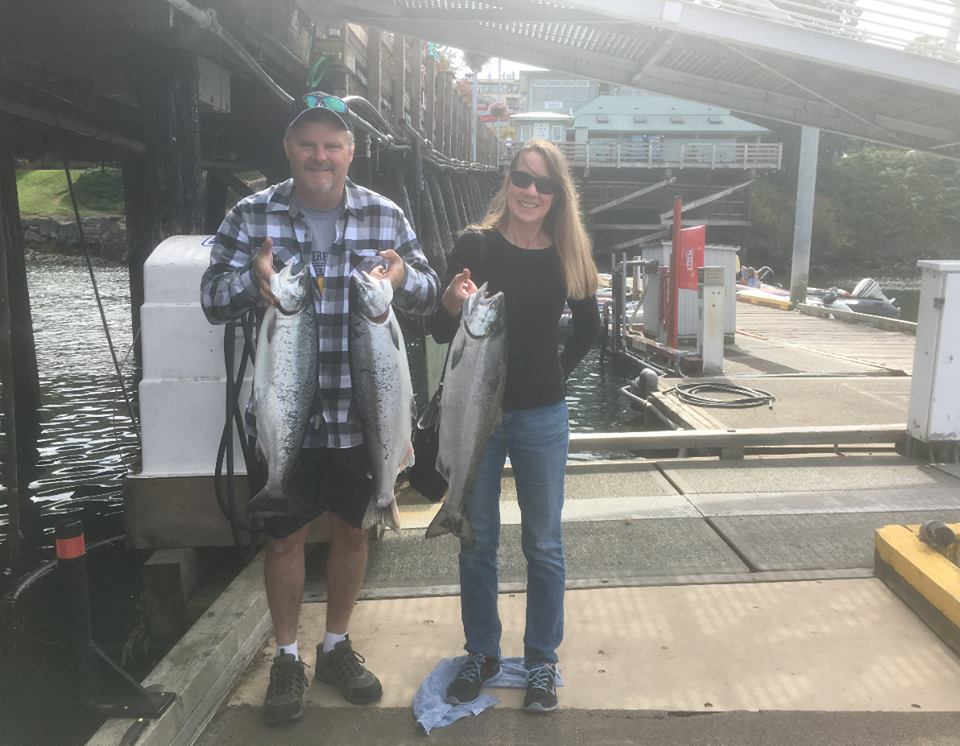 June 20, 2018
"Captain Steve, just wanted to say thank you for the lures and marking the map for me. We are at the gorge now and over the last four days of fishing me and my wife have landed 15 large macs. You made our trip. Swim beach has been good. Today I wanted to catch some pups and went into Linwood bay which had no boats in it, went over a ridge about 70 foot deep that was loaded with macs. They hit a lot more I think because of less pressure. As soon as I get back home I'm going to place another order of lures. The hot lure is the blue and silver, your number one Mac lure. Thanks again, we will be smiling all the way home."
Jimmy Elledge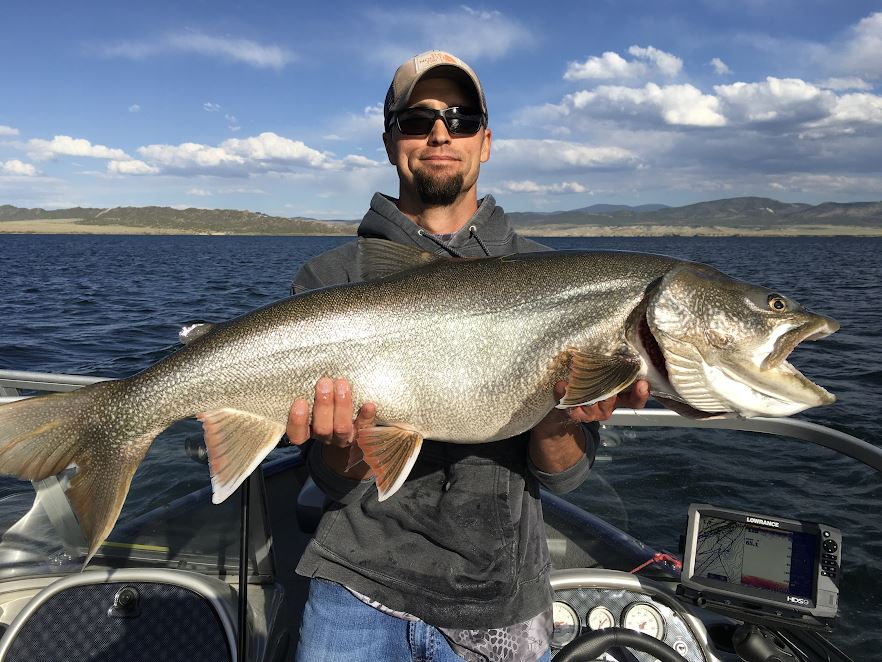 June 14, 2018
"Hello Steve, here are a few pictures from our most recent trip to the Gorge, the 2 biggest fish of our trip were caught on your lures. The Whitey Tighty UV was the hot lure and this 33 pounder inhaled it as deep as I've seen one yet! We caught multiple fish between 10 and 33 pounds and had this pup eat 2 After Dinner Mints at the same time (I believe that's what happened anyway) he had one in the lip and one in his bottom jaw. Thanks again for all your help your lures are always so consistent for me and always produce even during a very tough bite in 5 days of fishing!"
Jared Pugh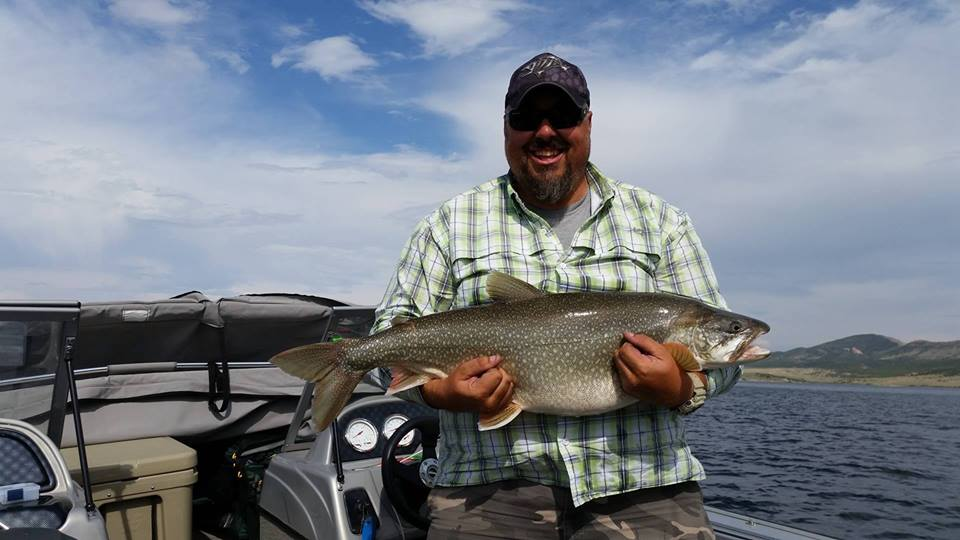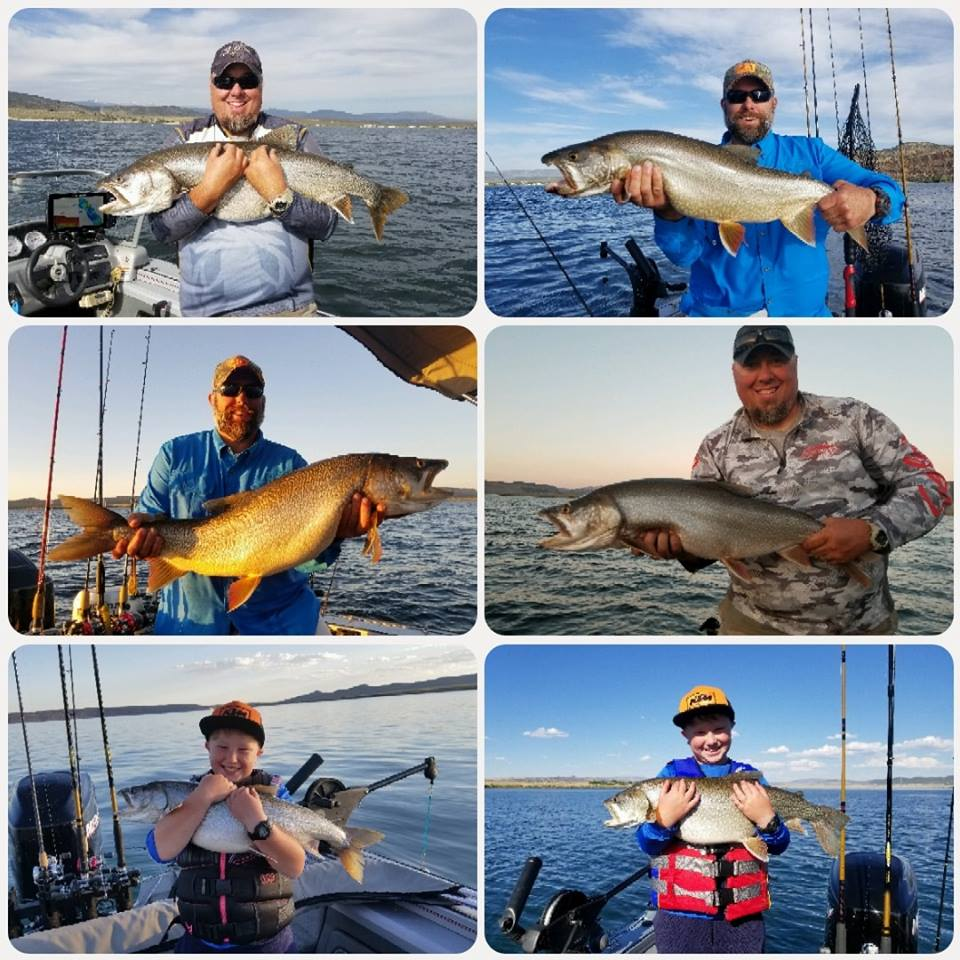 April 24, 2018
Steve, Just wanted to thank you so much for all your help and advice on fishing for the large macs at Flaming Gorge. Using your advice and your lure with the blue flashy front and white belly on back, ( Blue Knight )" I finally caught my dream fish this weekend. I have tried for many years to get a mac over 40″. To say I was excited to do so was an understatement. I do believe you may have heard me whopping and yelling even from your city when I finally got the fish in the boat this Saturday. Again, thank you so much!!!!
The fish was 42″ even and 36 lbs
Troy Morzelewski