Good news! Kokanee Salmon are being planted in Fish Lake. Check out the video below.
We know just the lure to recommend for catching kokanee, and it's the Kokanee Killer!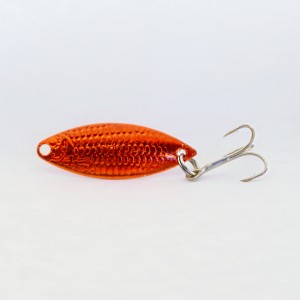 The Kokanee Killer is Captain Steve's first choice when fishing for Kokanee. Fish with or without a dodger. Captain Steve prefers to put this lure about 2 or 3 feet behind a medium size dodger. Fish from 30 to 50 ft down.
Buy one today for only $5.00. Free shipping on all orders!